Renee Kennedy
Managing Director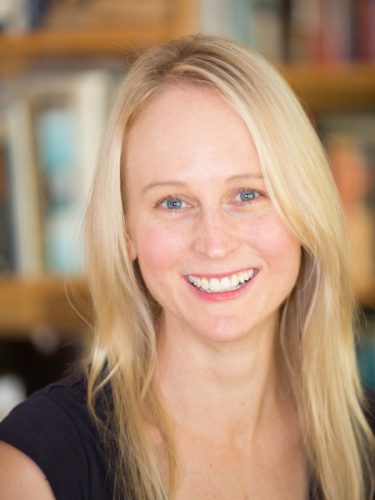 Renee Kennedy is an award-winning producer of factual / documentary television.  She is also the founder and Managing Director of Metamorflix.
Renee is the Executive Producer of Family Rules a 6 x 30 minute observational documentary series for NITV, a division of SBS.  She is also the Series Producer of From The Western Frontier for NITV, which is currently in its third series.  Episodes in this series have been nominated for 2016 ATOM Award ('Fighter') and selected for presentation at the 12th and 13th Festival Du Film Oceanien ('My Three Families' & 'Fighter').  Renee also Series Produced 5×5 minute documentaries for ABC for the Light initiative: episodes in this series have been selected for competition at the 2016 Hot Docs Canadian International Documentary Festival, 2015 CineFest Oz, 2016 Perth Revelation Film Festival, 2015 Los Angeles CineFest, and 'Summer Blues' won 2016 WASA award for Best Factual Short.
Before Metamorflix Renee produced a one-hour science documentary entitled 'The Silent Epidemic' for SBS exploring the science of self-injurious behaviour, which won the 2011 ATOM Award for Best Documentary in the category of Science, Technology and the Environment.  She also produced 'Constructing Australia: The Bridge' (1x1hr), a dramatised documentary for the ABC, with award-winning writer/director/producer Simon Nasht.  Constructing Australia: The Bridge won the 2008 Logie Award for Best Documentary, a Grenfell Award in 2007 and an Australian Writers' Guild (AWGIE) Award in 2007.
Renee has overseen a diverse range of factual/documentary productions in her previous roles as Supervisor of Production at Beyond Fact & Fiction / Screen Production and before that, as Supervisor of Production at ScreenWorld.  Productions include 'Darwin's Brave New World' (3x 1hr official Australia/Canada Treaty Co-Production), 'Food Investigators' (10 x 1/2hr), 'Shintaro – the Samurai Sensation that Swept a Nation' (1x1hr), 'Are You My Mother' (2x1hr), 'Chopper Rescue 2' (6×1/2hr), 'Law & Disorder' (3x1hr), which won the 2010 Logie Award for Best Documentary, 'Outback Kids' (3 x 1hr) and 'The Years That Made Us: Australia Between The Wars' (3 x 1hr).
Renee has an extensive background as a producer, line producer and production manager in both factual and drama production.
Renee's other productions include 'The Hobbit Enigma' (2008), 'I'll Call Australia Home' (2007), 'The Catalpa Rescue' (2006), 'Neil Perry: High Steaks' (2006), 'In the Line of Fire' (2006) and 'The Choir' (2006).
---
Bonnie Bessen
Development Executive
Bonnie started work at Metamorflix in 2016 as a Footage / Story Logger and Production Assistant on 
Family Rules 
and 
From The Western Frontier Series 3
 respectively
.  
With a keen eye for a story, fabulous research skills and a knack for the written word Bonnie was appointed Development Executive in early 2017 and charged with researching and developing new editorial content. 
Prior to working at Metamorflix Bonnie spent four year at Bauer Media in Sydney producing and developing TV commercials and online content.