Renee Kennedy
Managing Director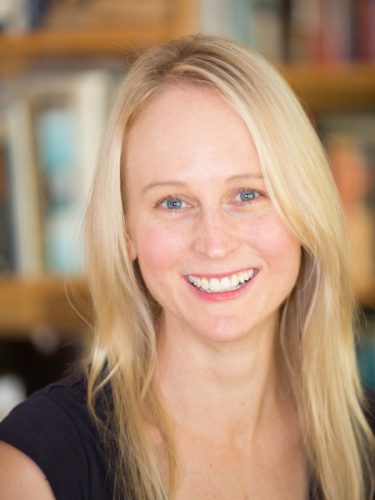 Renee is an award-winning producer of factual entertainment and documentary screen content.  As the founder and managing director of Metamorflix, she produces and writes much of the original programming on our slate.
Programs produced by Renee at Metamorflix include The Bizarre Pet Vets, Family Rules, Project Planet, From The Western Frontier, Shark Hunters, Barrba Wadbirra: Journey Together and Light.  These stories have been recognised by the Screen Producers Australia Awards, the ATOM Awards, Hot Docs Canadian International Documentary Festival, CineFest Oz, Perth Revelation Film Festival, Festival Du Film Oceanian, Los Angeles CineFest, the West Australia Screen Awards and the Winda Film Festival.
Before Metamorflix Renee produced the documentary The Silent Epidemic for SBS exploring the science of self-injurious behaviour, winning the 2011 ATOM Award for Best Documentary – Science, Technology and the Environment.  She also produced Constructing Australia: The Bridge for the ABC, a dramatised documentary celebrating the 75th anniversary of the Sydney Harbour Bridge, winning the 2008 Logie Award for Best Documentary, the 2007 Grenfell Award and a 2007 Australian Writers' Guild (AWGIE) Award for writer / director Simon Nasht.
Renee oversaw a diverse range of programming in her previous roles as supervisor of production at Beyond Screen Production, supervisor of production at ScreenWorld and as a line producer at Essential Media and Becker Entertainment.  Productions line produced and managed by Renee include Darwin's Brave New World, Food Investigators, Shintaro – the Samurai Sensation that Swept a Nation, Are You My Mother, Chopper Rescue 2, Law & Disorder, Outback Kids, The Years That Made Us: Australia Between The War, The Hobbit Enigma, I'll Call Australia Home, The Catalpa Rescue, Neil Perry: High Steaks, In the Line of Fire and The Choir.